Heading
Our Technology is Revolutionizing Closeouts.
Here's How Our Technology Brings our Inventory to You!
---
Technology Video
Please Click Play Below to Watch Our Video
---
Videoconferencing in our Virtual Showroom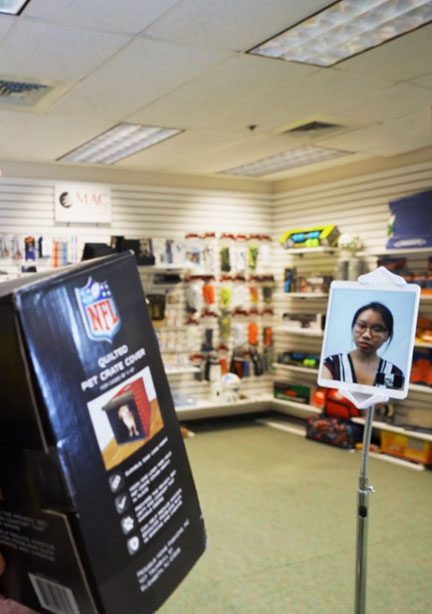 Video-Conference in our Virtual Showroom
Visit our Showroom from the comfort of your home or office with our new video conferencing services!
We'll make it easy. Just set up an appointment with your MAC Wholesale Sales Rep and let us know the video platform that you're most comfortable with! We currently use:
Zoom 
Facetime (Apple)
Skype
WebEx
and More!
You can use your computer, tablet, or phone - whatever is easiest for you!
---
360 Photo Technology
360° Photo Viewer
All of our newest deals include 360° Photos! The links are included right on our inventory sell sheets.
You can click and drag around each image to rotate it.
Want to give it spin? Click and drag the image to the right to try it out!
Simply look for this logo on our sell sheets!

Click and drag on the image below to rotate
---
Why MAC Wholesale?
A Supplier You Can TRUST
MAC Wholesale was established by a team with a background in retail! We understand the demands and challenges of the retail business and have created a process that's different from many of the "brokers" and "jobbers" that may have contacted you in the past. Here are a few of the many reasons why the nation's largest retailers trust MAC Wholesale:
We're Not Brokers. We Own & Take Possession of our Inventory
Owning and taking possession of our inventory allows us to count and inspect our inventory before offering it for sale. Because we aren't pre-selling our inventory, you won't be getting a call that the quantity is wrong, or that there's an issue with the merchandise. The inventory we offer you is in our possession, in our warehouse!
1st Quality Goods
All goods that MAC Wholesale sells are new and 1st Quality, unless otherwise specified by your sales representative.
Authenticity Guaranteed
Most of our inventory comes directly from its original manufacturers, and has a paper trail. We don't sell grey-market goods and our licensed goods are sold to us with a letter of release/authorization to resell them.
We Stand Behind Our Products
While we do everything we can to ensure quality control and order accuracy before goods are shipped to your stores, we will always stand behind our products in the event of an error or defect. We're not just looking to "make a quick buck" - we want to build a long term relationship with you.